New to investing?
Invest via a stocks & shares Individual Savings Account (ISA) or a general investment account.
Make your money work harder
Do you leave your long term savings in cash, either in your current account, a savings account or cash ISA? With current interest rates so low, your money will grow very little, while most cash ISAs won't return much more than 1%. With the cost of living rising faster than this, your cash savings will buy you less each year.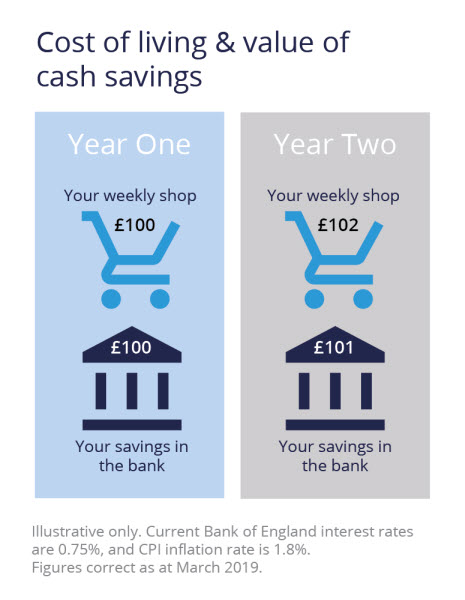 Potentially higher returns
Holding cash can seem sensible. We know what to expect from it. The markets, meanwhile, can feel unpredictable. However, in any 10-year period since the stock market began, stocks have performed better than cash 9 times out of 10. Of course, investing comes with additional risks. It's important to remember too that investments can go down and up, and past performance isn't a guide to future performance. (Source: Barclays Research. Based on annualised real returns since 1899.)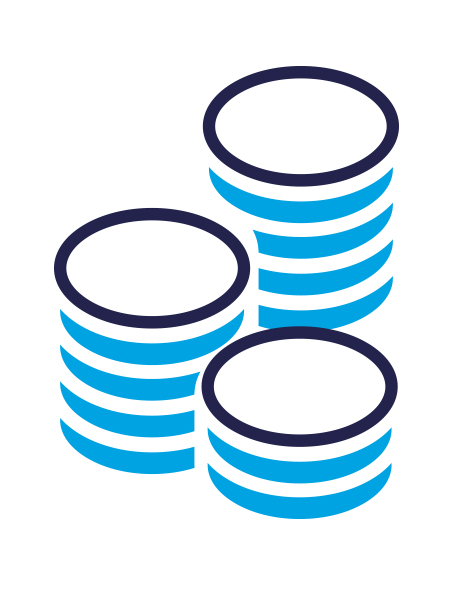 Minimise tax
Using a Stocks and Shares ISA means you don't pay tax on any gains you make from your investments. The UK government sets an annual allowance on how much you can invest in your ISAs. For this tax year, you can save or invest up to £20,000 in a tax-efficient way.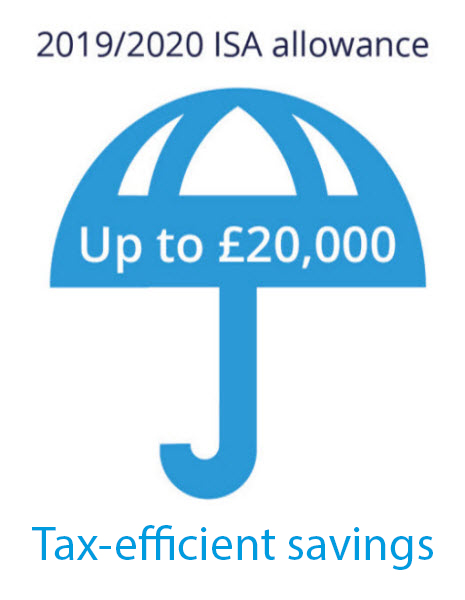 Our funds
A key factor in successful investing is spreading your investments – this is known as diversification. Our investment team has created a range of funds which invest in different regions around the world, and across all sorts of market sectors, such as; Technology, Healthcare, Infrastructure and Transport. This diversification means you spread your money between hundreds of the world leading companies and investments.
Investment basics
The basics of ISAs
Investing in an Individual Savings Accounts shelter any gains you make from the tax man. An ISA is a typical way to start investing and we all have an annual tax-free allowance of up to £20,000 (2020/21).
The ups and downs
The price of investments go up and down, depending on many things such as global economics, politics and investor sentiment. There are good years and bad years. Longer-term investors are more able to ride out the high and lows.
Access your money
Want to withdraw your money? It usually takes us about 10 to 12 working days to sell your investments and transfer the proceeds into your bank account.
Enhanced security
Your online security is our number one priority. When you log in using your email and password, you'll also verify yourself with your smartphone or tablet. This additional security should give you greater peace of mind.
Our pricing
If you invest £1,000
Our fees will be £7.60/year
Transfers & Switches fees £0
Setup & exit fees £0
Detailed cost breakdown
There are three costs that make up the fee you pay annually.

• Platform custody charge of 0.35%
This covers the on-going administration and safe custody of your money.

• Average investment fund charge of 0.25%
This covers the expertise required to make the most of your investments in the global stock market.

• Average trading cost of 0.02%
This covers the cost of optimising your investment portfolio.

The above costs are for illustrative purposes and an average of the charges in our fund range. The actual cost you pay will depend on the fund you select and we'll always show you the total cost of investing before you open your account or deposit any cash. Your actual fee is also calculated on the exact value of your investments when they are taken each month, whether they have gone up or down.
You've got 3 options to choose from
These options differ in the risk involved (i.e. how much investments could go up and down, or their volatility) and their potential for growth.
Lower risk
This lower-risk option in our range may suit you if you looking for modest growth with a reduced level of risk.
Medium risk
This mid-level option in our range may be suitable if you want to balance the potential growth in your investment with the risk you are willing to take.
Higher risk
As the name suggests, this is our most volatile option. It is designed for investors who are very comfortable with risks associated with aiming for potentially higher returns.
Understanding risk
Understanding the risk/reward relationship and working out how much risk you are comfortable taking is an important part of investing.
Risk Warning - It's important to remember that investment involves risk. The value of investments and any associated income may go up and down. So how much your investments are worth will fluctuate over time, and you may get back less than the amount you invested. Tax treatment depends on your individual circumstances and may be subject to change in the future.